We are dedicated to environmentally friendly recovery of gold and silver,
followed by eventual residential development of the property.
We are located in the Weaver Mountains of Yavapai County Arizona,
about an hour and a half drive northwest of Phoenix.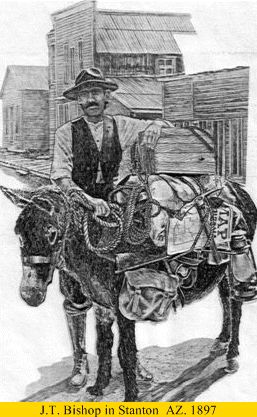 This historically significant structure is located within a mile of the famous "Rich Hill" Placer discovery. The Octave, Beehive, and Bishop mine group boasts a recorded gold production of 83,000-200,000+ ounces depending on which researcher's data are used. The properties yield both high grade specimens and commercial ore production potential. The mine is composed of approximately 265 patented acres (private, deeded with mineral rights).

In 2008 We were pleased to be featured on the Cover of the April edition of

"ICMJ's Prospecting and Mining Journal"

and the associated article titled

"Assembling a First Class Mining Property".